Only place
in North University Park

where you can get $5 yoga from Instructor Mari Murr.
Mondays at 7pm.
Nov 18th at 7pm is our last Yoga with Mari class until February 3rd, due to our rehearsal schedules.
Thanks to everyone who enjoy the bi-lingual class, and we'll see you again in February!
Email cindy@24thstreet.org to get onto our mailing list.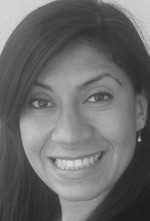 MARIANA MURR began her journey with yoga 11 years ago. She has been teaching in English and Spanish since 2005. She strives to make yoga accessible to everyone, and views the real benefits of yoga as what you  take with you outside of class and into the world.Mariana is a certified yoga teacher and yoga therapist. She received her teacher training certifications from Yoga Works, Max Strom, Sacred Energy Arts. She is a graduate of two years of the esteemed Yoga Therapy Rx program at Loyola Marymount University (LMU). In addition she completed a year long internship at Tensegrity Yoga Therapy with Sherry Brourman and Leslie Kazadi. Mariana specializes in teaching gentle yoga to cancer patients during and post treatment.