Communi-Que w/ CMJ: August 24
I'm a little late on this blog, so will cram a few updates for you! 
Read about Communications Initiatives like Handing over the Keys and Evaluating the Newsletter. 
COMMUNICATIONS INITIATIVES
Newsletter: You have noticed our newsletter changing recently, including Spanish translation. We're still working out kinks - length, layout, etc - and welcome your feedback. Please email cindy@24thstreet.org or another staff member with any thoughts.
Website: We've wanted to finesse the website and get rid of some kinks for a while, and thanks to Teen Mentor Jatziry, it's happening! So small changes should start popping into view. As always, feedback is welcome:
Do you find any part of the website confusing?
Any information that was harder to find than you thought it should be?
Thanks!
NEIGHBORHOOD NEWS:
Allegra represented us at the BJC Block Party on Saturday. I was supposed to attend too, but got sick. Allegra saved the day! Teamwork! And someone she met there already called to claim seats to Pato, Muerte y Tulipan in October.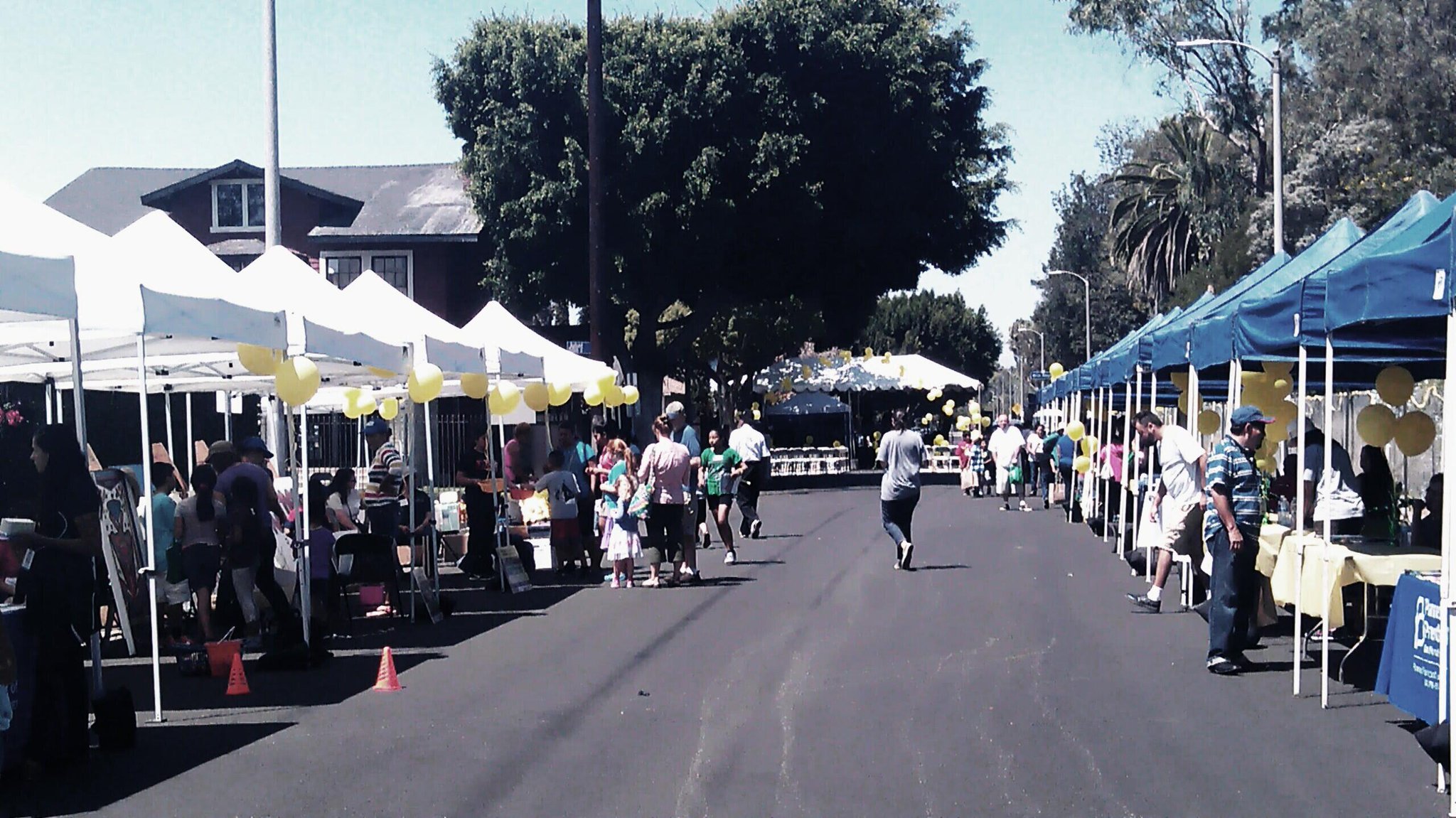 PLAY NEWS:
Speaking of......We're furiously putting everything into place for our first theatrical offerings of this season, Pato, Muerte y Tulipan & Lagrimas del Agua Dulce. These guest artists only perform for one weekend apiece, Oct 5-13. It's encouraging that we're already booking tickets and getting inquiries about group rates.
THANKS for reading, everyone. See you next week! -CMJ